10 Free Online Slots Casino Games That Pay Real Money
We foster relationships with brands we use and trust. The testimonials on our site represent real experiences, but they don't guarantee you'll achieve similar results. When you make purchases through our links to our partners, we may earn a commission. Your support helps us continue this work. You can read our full disclosure here.
In the real world, your chances of making a windfall on a slot machine is 1 in 262,144. But the odds don't really matter when you're playing free casino games that pay real money.
The following online slots offer real money and free spins. You don't even have to pay anything. There are a few legit ways to play online slots for real money with no deposit.
Related: Best Android Games That Pay Real Money
10 Free Slots That Pay Real Money (No Deposit Required)
1. Caesars Slots
The casino-style game Caesars Slots on Kashkick takes the casino atmosphere to a whole new level, constantly changing and keeping players engaged.
Join Kashkick first, and then start earning money while playing Caesars Slots without depositing a dime.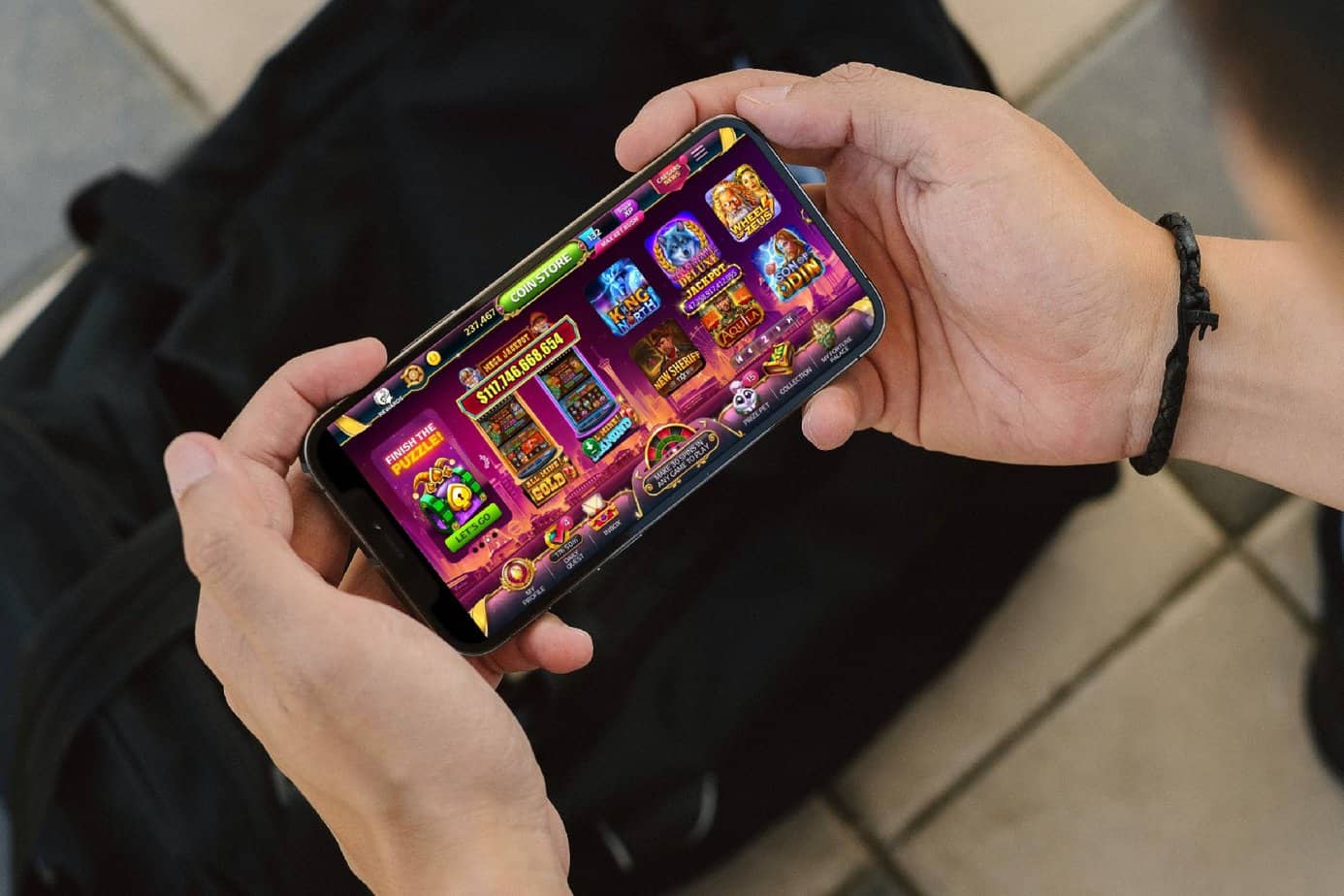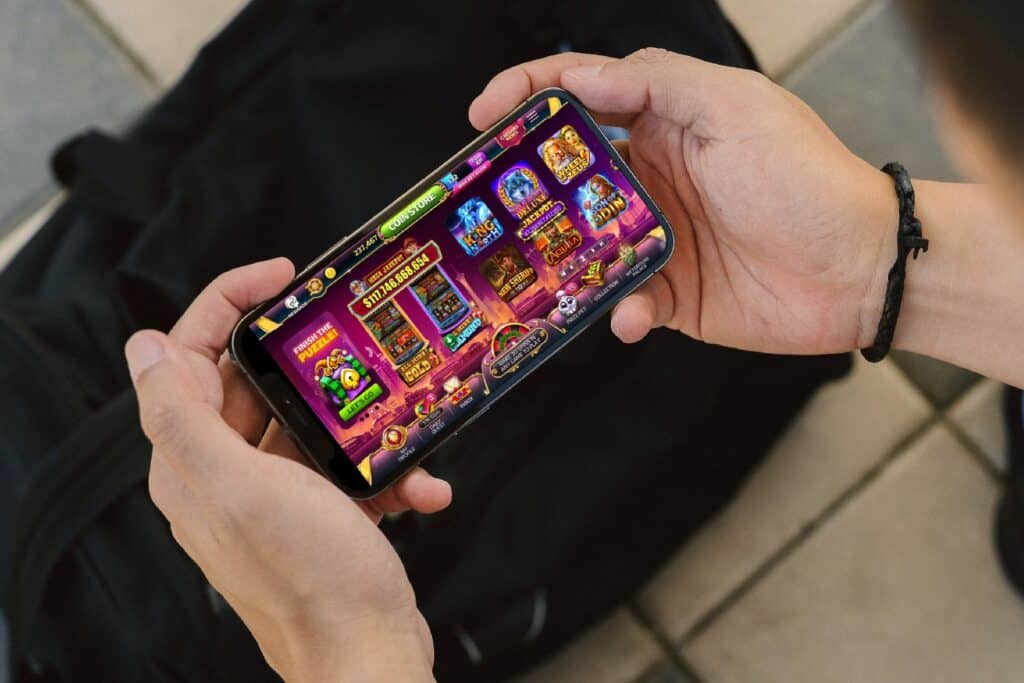 Complete level 400 within five days of installing this Kashkick game to earn $40. You will receive an additional $80 if you reach level 800 within 10 days after installing, totaling a whopping $120!
You can set this game on autopilot, letting you level up at a faster pace. Making a few small in-game (optional) purchases can boost your progress, increasing your chances of earning the $120 reward through Kashkick within the required timeframe.
Sign up for Kashkick to maximize the fun and earnings from this thrilling casino adventure.
Related: Win Big With Caesars Slots (My Firsthand Review)
2. MGM Slots Live
InboxDollars pays its members to play online slots for free. Join MGM Slots Live through your InboxDollars account to have the opportunity to receive a $40 cash payment when you reach level 41 within seven days of downloading the app.
Join InboxDollars as a new member to receive a free $5 bonus. Once you reach at least $10 in earnings, cash out via Visa cash or a PayPal deposit, or select from the hundreds of gift card options available.
Related: How to Play Bingo for Real Money
3. Full House Casino
Full House Casino, which offers that classic jackpot style many gamblers have grown to love, is available on the Swagbucks site. Choose from the various offerings available, including Vegas and Macau casino styles. You will need to be a Swagbucks member in order to download the game and receive a reward.
Swagbucks offers a 2,000 SBs (worth $20) reward to anyone who completes level 50 in Full House Casino. Exchange your SBs for prizes like free gift cards to Amazon, Home Depot, Apple, and more.
4. Slotomania
Slotomania is one of the best online slots games that pay real money with no deposit. To earn cash for playing, create a free Mistplay and download the game through that site. You will be rewarded with units every time you reach a new level or checkpoint within the game.
Sharon Stone herself verified that Slotomania is a fun game to play and win real money. More than 200 premium slots are available for your enjoyment. The more you play, the more you can earn through Mistplay. Rack up as many units as you can and cash them in for prizes like gift Visa cash or cards to Amazon, Uber, and more.
Related: Best Card Games for Money
5. Club Vegas Slots
Earn jackpots and MEGA jackpots by playing the Club Vegas Slots game available through Mistplay, a platform that houses hundreds of online games to play for money. Download the Club Vegas Slots game and receive a 10 million casino coin welcome bonus that you can use right away to play your favorite slots.
Mistplay rewards players for completing levels and for the time they spend on the platform. Earn units that you can cash in for prizes like gift cards to Xbox, Google Play, and Starbucks.
6. MyJackpot
Play the classic Vegas-style slot game MyJackpot right from the palm of your hand. Choose from the 200-plus themes like The Three Musketeers and The Old Fisherman. You will receive extra bonus opportunities when you reach certain levels in the game.
MyJackpot is available for only Android devices. Download the game through Swagbucks and begin playing right away. Swagbucks will reward you with 3,000 SBs (worth $30) when you complete Level 100 within 14 days of installing the app. Use those SBs to collect and redeem rewards like gift cards to Nike, Amazon, or Walmart, or PayPal cash.
Related: Best Cash Game Apps
7. Wizard of Oz Slots
You're not in Kansas anymore! Play with Dorothy, Scarecrow, the Tin Man, and the Cowardly Lion to complete quests down the yellow brick road on your way to visit the Wizard of Oz via this offering from Mistplay. Win payouts along the way with free spins on this game that has 4.6 out of five stars.
The more time you spend immersed in the nonstop fun within Wizard of Oz Slots, the better your chances will be of earning units faster through Mistplay. Exchange your winnings for real money with options of Visa cash or gift cards to Nintendo, Sephora, Spotify, and more.
8. Game of Thrones Slots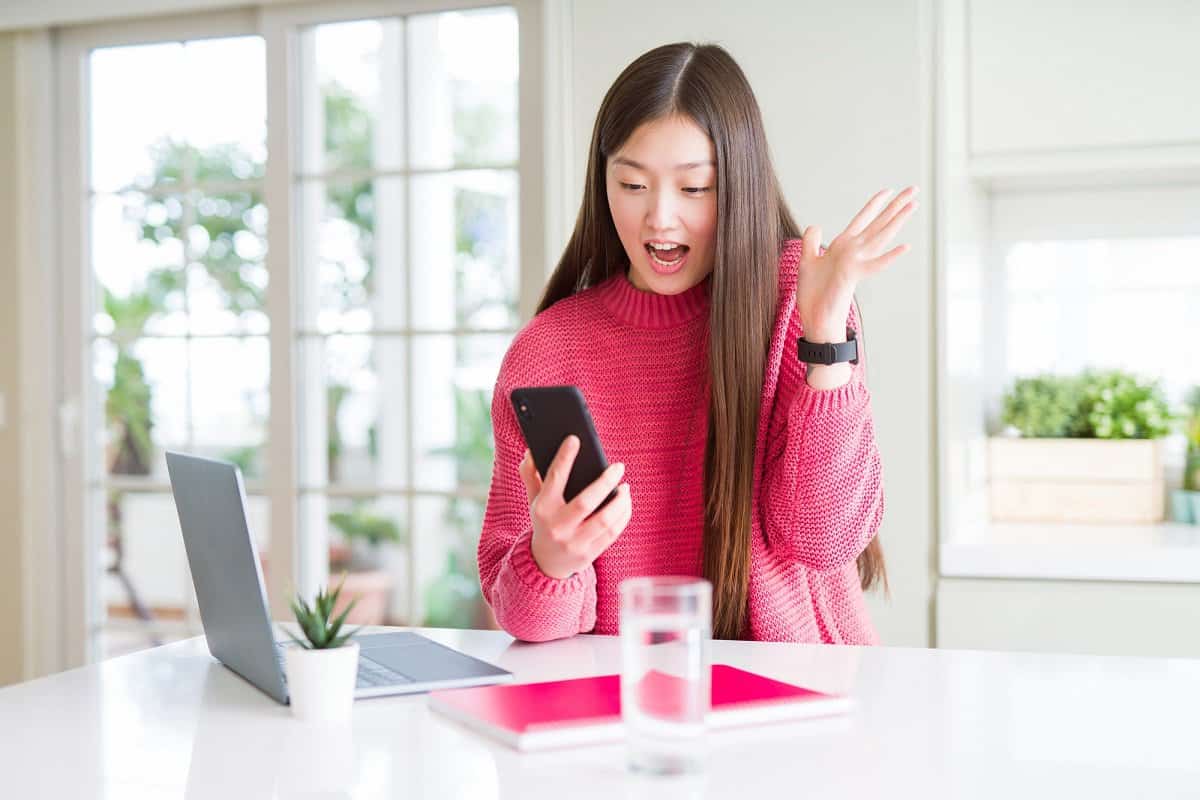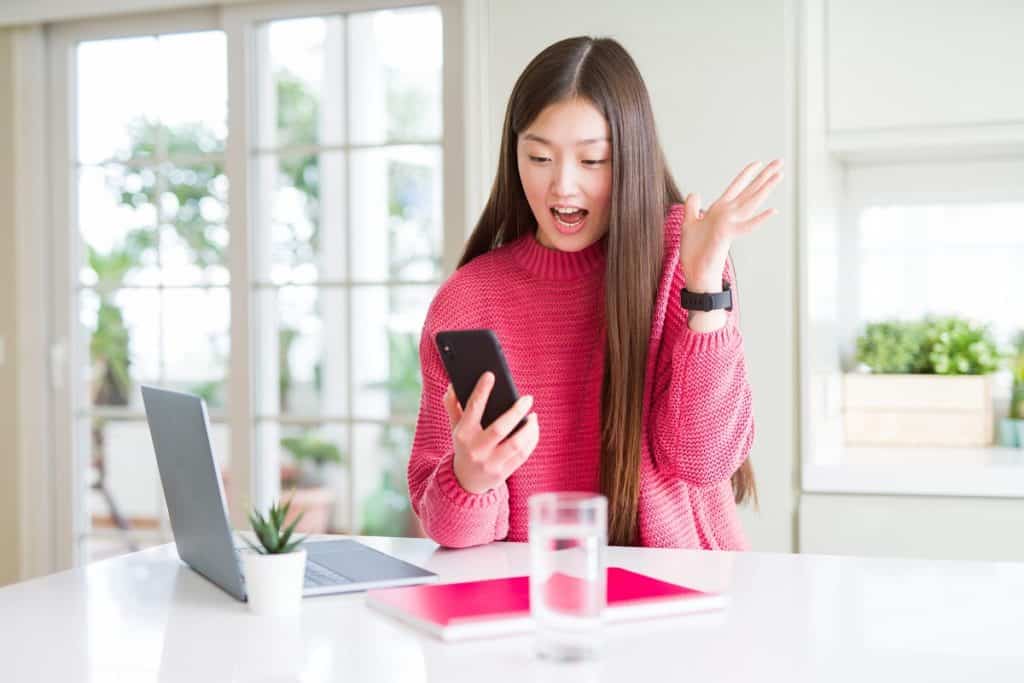 The Game of Thrones Slots is one of the faster-earning offerings from the Mistplay app, making it one of the top choices in online slots that reward players with real money with no deposit necessary. Play as your favorite Mother of Dragons, Daenerys Targaryen, as you enter the house of Westeros and gamble on free slots.
As you continue to play and rack up the wins, you will collect additional characters like Jon Snow, Ghost, Arya Stark, Tyrion Lannister, and many others. These milestones will help you earn bonuses, increasing your earning potential through Mistplay. This game awards wins faster than other Mistplay slots, so watch your units rack up and then cash out for prizes like gift cards to PlayStation, GameStop, and eBay.
Related: Best Skillz Games for Money
9. Vegas Live Slots
Check out Vegas Live Slots to experience the game as if you were really in Sin City, without the hassle of airfare and hotel reservations. The game gives players the virtual adventure of sitting at an actual slot machine with VIP service from the casino staff. Collect your coin vouchers, win grand jackpots, and virtually cruise through Vegas in style.
Vegas Live Slots is available to download through Mistplay. Its moderate-speed earning level means that you can earn real money in comfort. The more you play, the better your chances will be of earning units to cash in for prizes in the Mistplay shop. Choose your favorites from gift card offerings to Starbucks, Amazon, Visa, and more.
10. Jackpot Master Slots
Jackpot Master Slots is one of the few slots games that allows friends to play together and share jackpots and coins. Playing with friends doubles or even triples your earning potential. Build those winning streaks together with Jackpot Master Slots on Mistplay.
When you begin playing, you will be rewarded with 6 million welcome coins to kick-start your gaming adventure, and then you can nab daily coins to help you continue spinning for free. Play whenever you have a break in your day to increase your earning, and cash out your winnings for great rewards offered in the Mistplay shop.
Related: How to Play Blackjack for Real Money
Real Money Slots Can Give You Big Paydays
You don't have to wait for that next big Vegas bash to enjoy slots. Make money fast today without spending a dime.
Play a wide variety of slots right from the palm of your hand. The more you play, the more you can earn on these gaming platforms that pay real money.
Start playing today for free to earn real money with free spins – without the requirement of a paid deposit.
Download one of the real money slots games listed above to start earning yourself some extra cash while having fun at the same time.
Related: How to Play Spades for Real Money
We appreciate the time you've spent reading this post and your interest is not lost on us. Your thoughts, questions, or experiences related to the topic are most welcome. Each comment adds strength to our community. We ensure every comment receives our attention, and we take the time to provide thoughtful responses. Once again, thank you for being a part of this conversation. Click here to leave a comment.