11 Best Solitaire Apps to Win Money in 2024
We foster relationships with brands we use and trust. The testimonials on our site represent real experiences, but they don't guarantee you'll achieve similar results. When you make purchases through our links to our partners, we may earn a commission. Your support helps us continue this work. You can read our full disclosure here.
If you're a fan of this classic card game and want to take your skills to the next level, consider refreshing your abilities in solitaire. Not only can playing solitaire relax your mind and provide a much-needed break for your brain, but you can also earn money at the same time.
Check out the following apps that can turn your gaming fun into a profit. From popular platforms like Cash Giraffe to apps that facilitate cash tournaments like Solitaire Cash, we have handpicked the best options that combine addictive gameplay with lucrative payouts.
11 Solitaire Games That Pay Real Money
1. Solitaire Cash (Best Solitaire App to Win Money)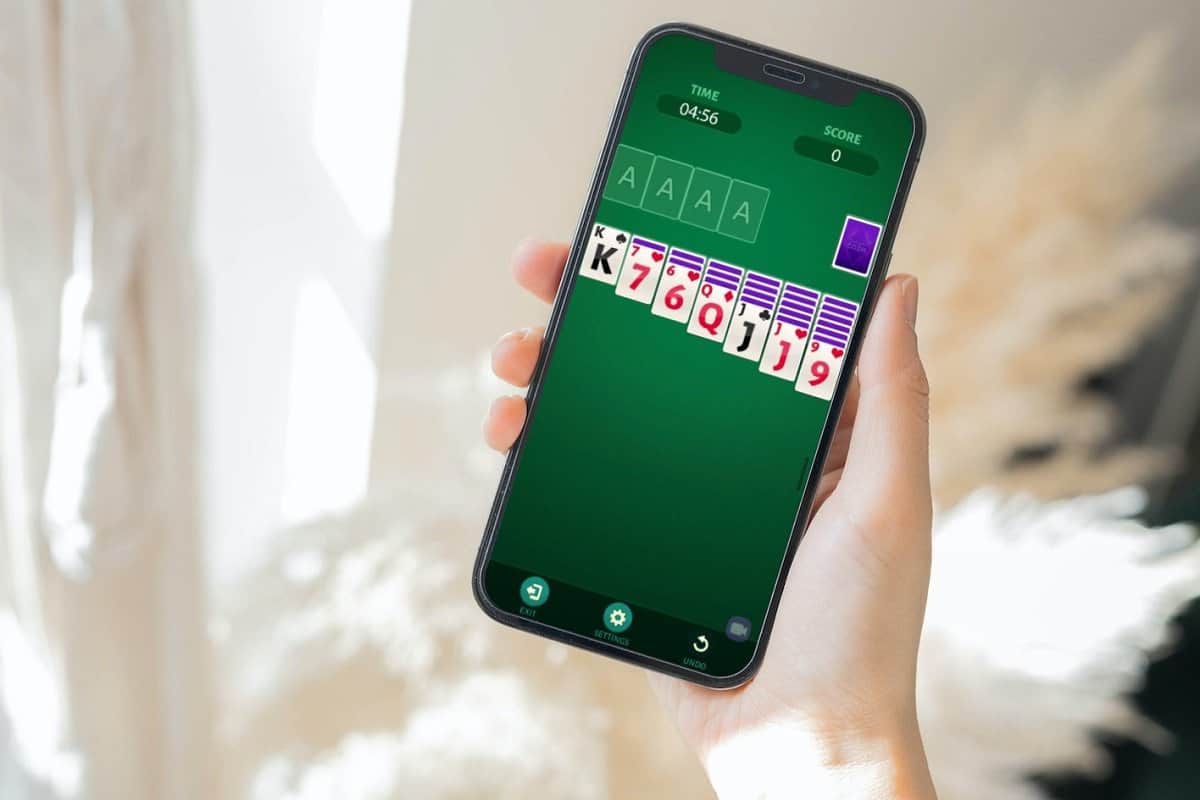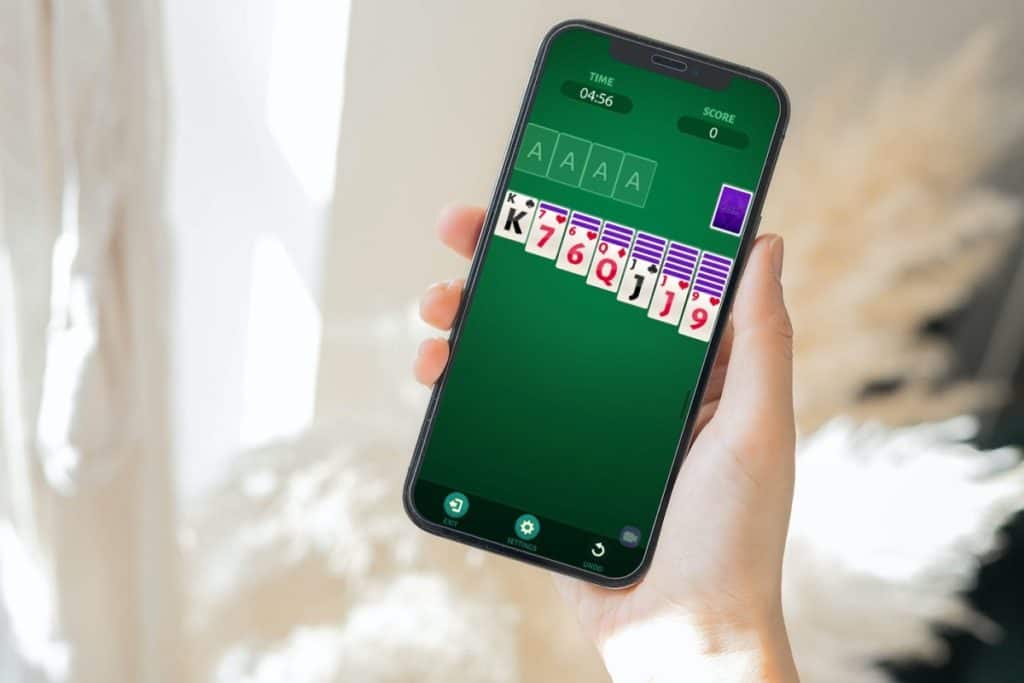 Papaya Gaming's Solitaire Cash takes playing solitaire for real money to the next level. Instead of wagering against chance, put your solitaire skills to the test right from your smartphone or tablet.
Papaya Gaming pairs two similarly ranked players in a match where all cards dealt are the same. Each player completes a typical solitaire round, and whoever earns the most points wins the cash pot.
The practice rounds in Solitaire Cash are free worldwide, and most players can go on to play with real money when they feel ready. Spending time on the app will equip you with the skills you need to win, so practice with the low-wager rounds to find new ways to maximize your points.
Solitaire Cash is available from the Apple Store for iOS devices, and from the Samsung Galaxy Store for Android devices. The offerings on Google Play won't actually pay you for playing solitaire.
Withdraw your Solitaire Cash earnings securely to PayPal or Apple Pay. The app also offers daily gifts and bonuses, as well as trophies and larger prizes for dedicated players.
Solitaire Cash™ is FREE to download and play! However, cash tournaments are not available in: AZ, IN, IA, LA, ME, SC, MT & WA
Related: Solitaire Cash Review
2. Solitaire Cube (Best App to Play Solitaire for Money)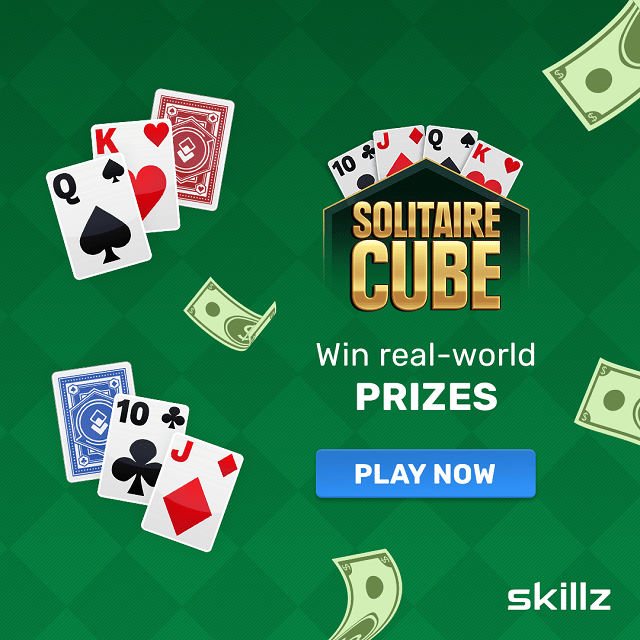 Solitaire Cube is the classic Klondike Solitaire game many of us know and love, making it arguably one of the best solitaire apps to win money. You will play in "gaming mode," earning points for nearly every move you make. The player with the highest score at the end of each round wins the pot.
There is a time limit for each game you play, giving Solitaire Cube an exciting leg up on other offerings. Compete with others to win, and cash out at any time by requesting a deposit to your PayPal account or via a physical check. The company will also attempt to refund the money back to your original deposit method, when possible.
Enter the Solitaire Cube promo code "APget5" before making your first cash deposit, to receive even more bonus cash that you can use to play real money rounds.
Enter the Skillz promo code APget5 and get FREE bonus cash with your first $5+ deposit.
Please Note! Cash tournaments are available in most of the world. Cash tournaments are not enabled in the following states: AR, CT, DE, IN, LA, ME and SD. If you don't live in a prize-enabled region, you can still play for free.
Related: Solitaire Cube Review
3. Klondike Solitaire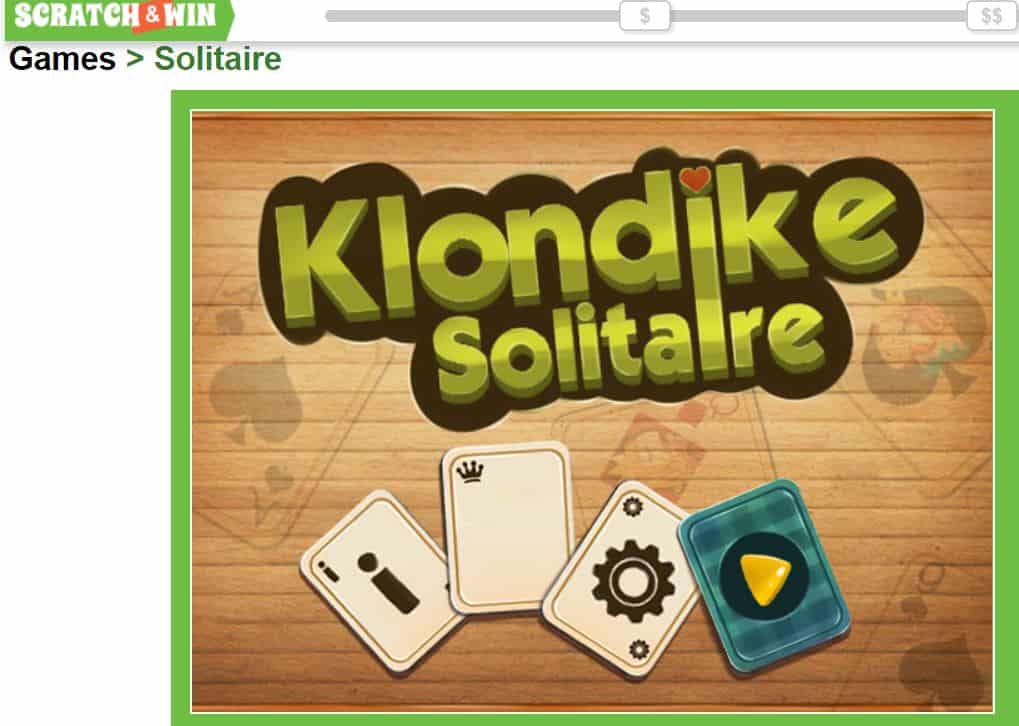 Get paid to play Klondike Solitaire, available to members of InboxDollars. Earn a $5 bonus just for signing up for a free InboxDollars account.
Progressively earn scratch cards as you play InboxDollars games. Each scratch card will provide the chance to win real cash. Exchange your earnings for gift cards to places like Amazon and Visa, or a PayPal deposit.
4. Pyramid Solitaire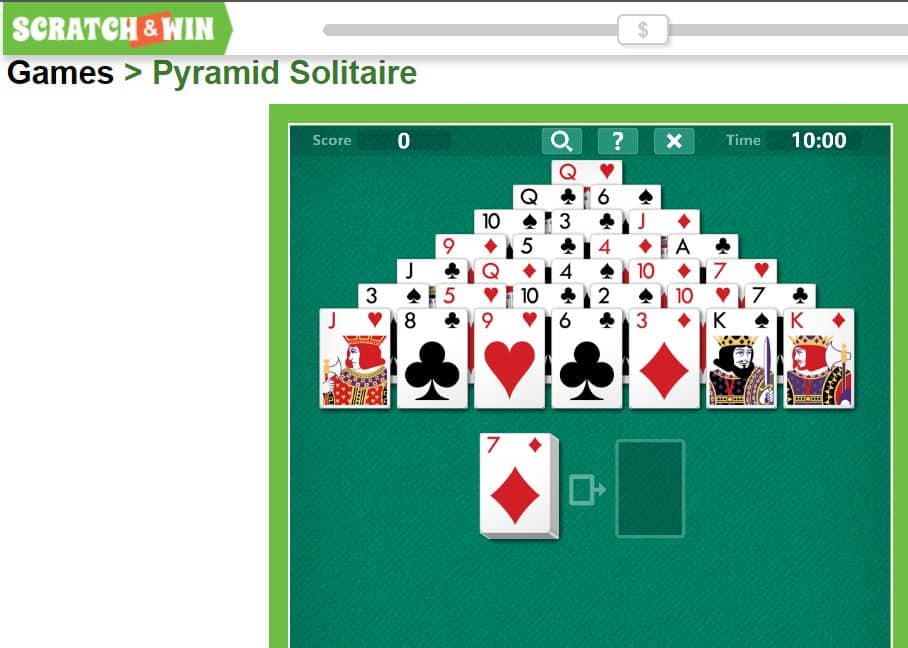 Pyramid Solitaire is available on the InboxDollars site. Be careful about how you make your matches and stack your cards in pyramid form, to earn the most points.
Get rewarded on the scratch card progress bar for the time you spend in the game. When the bar is full, you will earn a scratch card. Rewards will vary, but your InboxDollars earnings can be paid out via free gift cards or a PayPal deposit.
5. Solitaire Cruise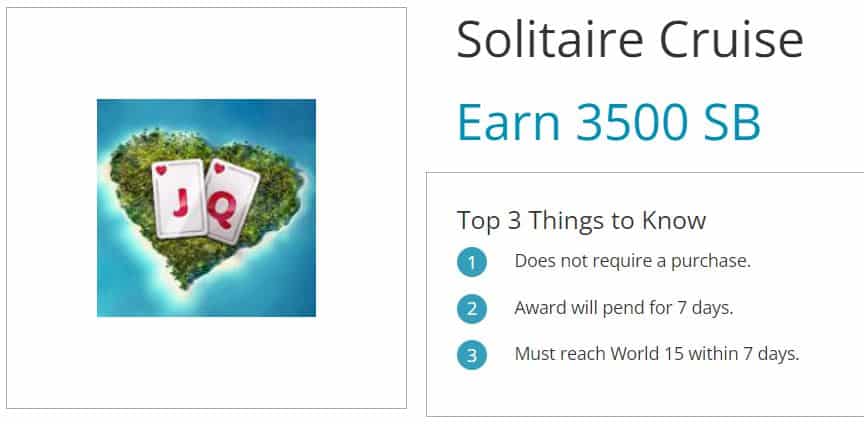 Solitaire Cruise is available on Swagbucks. Virtually travel the world through this imaginative twist on solitaire, which is played in a tri-peaks fashion. Winning games will earn you Swagbucks (SBs), and if you complete World 15 within seven days, you will receive 3,500 SBs (worth about $35).
Create a free account to earn a $10 signup bonus. Once you've racked up enough SBs, cash out for rewards like gift cards to Starbucks, Target, or PayPal.
6. Solitaire Grand Harvest
Get paid to play solitaire with the Solitaire Grand Harvest game on Swagbucks. In this big twist on the classic solitaire, you can grow, crop, and harvest, all while playing your favorite game.
Complete Crop 11 within 14 days of installing Solitaire Grand Harvest on your phone to be rewarded with 2,000 SBs (worth about $20).
7. Solitaire Showtime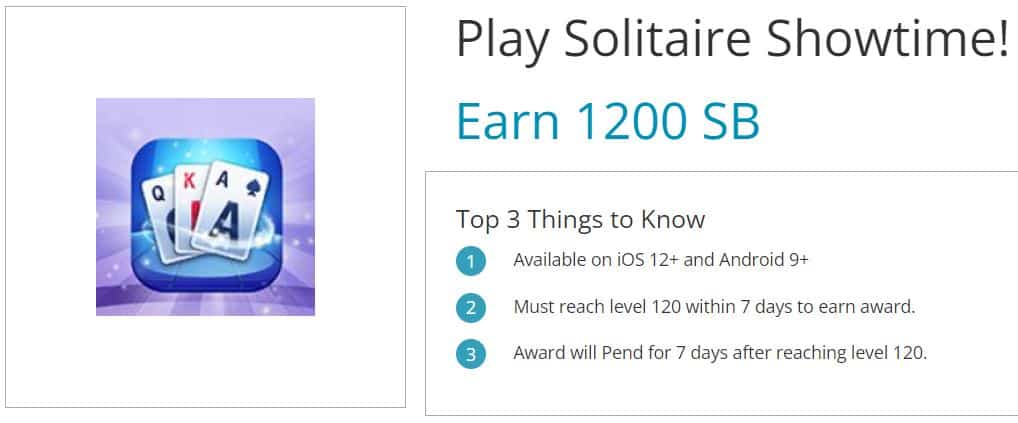 Make real money playing solitaire alongside fun sidekicks in Solitaire Showtime, which is available through the Swagbucks' rewards program. A cute cat and bunny will join you as you earn your SBs for time spent playing the game. Complete solitaire decks to work your way through several magical worlds.
Earn 1,200 SBs – worth about $12 – when you complete Level 120 within seven days of installing the game. Cash out your SBs for gift cards to a variety of large retailers, or via direct cash to your PayPal account.
Related: Best Cash Games to Earn Money
8. Spider Solitaire
Cash Giraffe pays Android users to play spider solitaire in their spare time. To start, the cards are stacked face down into 10 columns with the top card placed face up. Your goal is to organize the cards in descending order by suit, from King to Ace, and clear all the columns. Don't worry if it sounds complicated, just take it one step at a time and enjoy the challenge!
There are no requirements to win games or reach specific levels in order to earn extra money. Cash Giraffe pays its members in gems for each minute of gameplay. You can cash out those gems for PayPal cash or free gift cards to stores like Amazon and Walmart.
9. Solitaire DeluxeⓇ 2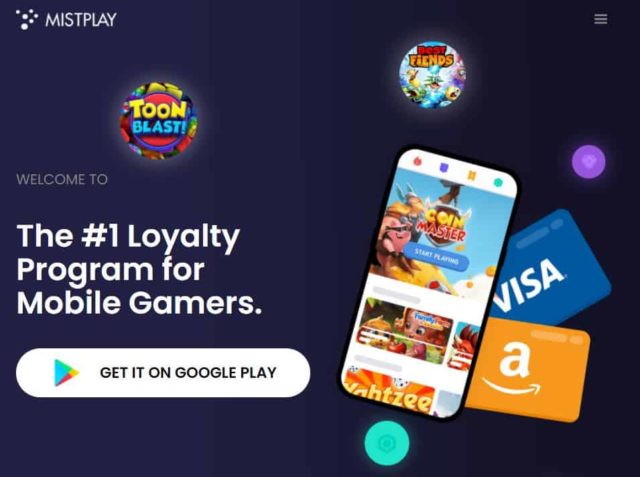 Choose from the more than 20 different solitaire games available and earn rewards each time you reach various checkpoints. Learn new strategies with the built-in tutorials and get paid to play solitaire just for fun.
To earn rewards for playing Solitaire DeluxeⓇ 2, you must first join the rewards app Mistplay. Earn units for each game you download and play on this free marketplace. Those units can be exchanged for gift cards to Amazon, Visa, Google Play, and more.
Related: Mistplay Review
10. Classic Solitaire
Mistplay rewards users for playing its basic solitaire app, which features daily challenges, the ability to play offline, impressive graphics, and – most importantly – a great, classic game.
Join Mistplay before downloading the solitaire app, to earn units for reaching various checkpoints; these can later be exchanged for gift cards or Visa cash.
Related: More Apps Like Mistplay
11. Pool Payday (Solitaire Style)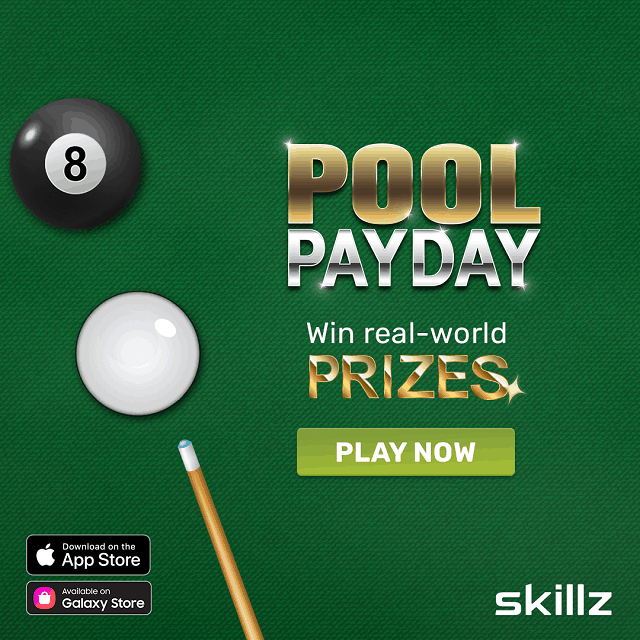 Pool Payday offers an interesting way to play solitaire for real money in the form of a pool game. All you'll need to do to earn cash is simply win more than your opponents. You can earn additional points for nailing trick shots.
Redeem your earnings through a secure withdrawal to your PayPal account.
Enter the Skillz promo code APget5 and get FREE bonus cash with your first $5+ deposit.
Please Note! Cash tournaments are available in most of the world. Cash tournaments are not enabled in the following states: AR, CT, DE, IN, LA, ME and SD. If you don't live in a prize-enabled region, you can still play for free.
How Can You Make Money Playing Solitaire?
This is how these card games actually pay.
Some solitaire apps include popup ads. Your ad views and clicks generate income for the host platform, and in return, that company rewards players like you for using its site. This is how it can afford to pay you to remain a loyal site member so you keep coming back to play solitaire for money.
Other solitaire games include in-app purchases, cash wagers, and cashback rewards for trying new games, further funding the app creators' efforts and giving them more profit to share with their players. With solitaire, it's easy to level up and even earn some extra cash just for playing games at your own pace.
Playing Solitaire for Money Isn't a Waste of Time
Playing games on your phone isn't a complete waste of time. It can be financially beneficial to find opportunities to get paid to play solitaire.
Depending on the amount of time you spend each day playing games, you could earn some cash while never even changing up your gaming habits.
Choose one or more of the apps listed above that actually pay you to play solitaire. All of them offer a unique twist on the classic solitaire game. Have fun while earning an income at the same time.
We appreciate the time you've spent reading this post and your interest is not lost on us. Your thoughts, questions, or experiences related to the topic are most welcome. Each comment adds strength to our community. We ensure every comment receives our attention, and we take the time to provide thoughtful responses. Once again, thank you for being a part of this conversation. Click here to leave a comment.